VHIO has been awarded as a Center of Excellence Severo Ochoa, granted within the subprogram of the Spanish Institutional Strengthening of the State Plan for Scientific and Technical Research & Innovation, recognizes national research centers that demonstrate scientific leadership of excellence and impact at global level. The aid has been funded by the State Agency for Research (Agencia Estatal de Investigación) (CEX2020-001024-S / AEI / 10.13039 / 501100011033)
 Job description:
We are seeking to appoint a "Young Researchers' Academic Programmes Officer" to work full time in the VHIO Academy and reporting to the head of this unit. The VHIO Academy is responsible for the development and implementation of all the educational, training and career development programmes for all VHIO staff. In particular, the post-holder will give support in the education and training of the young researchers' community.
The main duties (although not exclusive) for this position are:
Coordinate VHIO international and national undergraduate, predoctoral and postdoctoral fellowship programmes: manage the calendar of calls, website content, dissemination, call documents and candidate applications and maintain the helpdesk.
Support the group leaders and evaluation panels during the fellowship's selection processes.
Support fellows during their incorporation process at VHIO and serve as liaison between them and the university where they are/will be enrolled (for undergraduate and predoctoral researchers).
Follow-up the fellows progress during their career at VHIO.
Coordinate activities for young researchers organized by the Institute.
Setting-up and keeping up-to-date the young researchers' database.
Requirements:
The candidate must have the following requirements:
A university degree
At least one-year experience in the management of academic affairs
Very good command (spoken and written) of English, Spanish and Catalan.
Strong IT knowledge (user level)
Strong organisational, planning and multi-tasking capacities. Strong ability to work in a team and with strict deadlines paying close attention to details.
Excellent communication and writing skills.
Additional information: 
Experience in the management of fellowship programmes will be a plus.
Degree in a life-sciences related field will be a plus.
Application: Potential candidates should submit a curriculum vitae and letter of intent via email to: selecciorrhh@vhio.net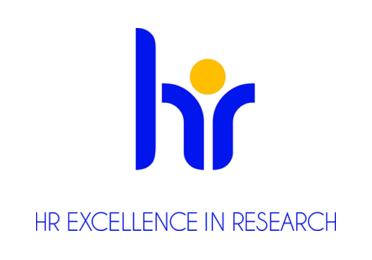 Vall d'Hebron Institute Oncology (VHIO) endorses the Requirements and Principles of the European Charter for Researchers, the Code of Conduct for the Recruitment of Researchers promoted by the European Commission and follows Equal Opportunities policies.
On 10th April 2018 VHIO was awarded the "HR Excellence in Research" logo. Our Institute was consequently granted permission to use the HR Excellence in Research Award logo as demonstration of its stimulating and favourable work environment in line with the Charter & Code.