The Vall d´Hebron Institute of Oncology (VHIO) Seeks a "Postdoctoral position: Study of tumour heterogeneity in prostate cancer laboratory models."
Reference: Ref. 09-2022
Application deadline: 15/04/2022
Number of vacancies: 1
The Prostate Cancer Translational Research Group is seeking a Postdoctoral fellow to join our lab. Our group mission is to improve advanced prostate cancer management through a better understanding of tumour response and resistance mechanisms and by correlating clinical and molecular data to advanced towards a more precise patient care.
We aim for integrate research in molecular and cellular biology, in vivo models, Omics methods, computational sciences and clinical data to improve prostate cancer care. To that end, our team is composed by biomedical scientists, bioinformaticians, medical oncologists and clinical data specialists. Most of our projects have a shared goal: understanding how tumor evolves under therapeutic pressure, and how this evolution can create additional targetable vulnerabilities.
Find more about our research here: https://www.vhio.net/prostate-cancer-translational-research-group/
The successful candidate will play an integral role in the team. The main aims of their research will be to: (I) study how intra-tumour heterogeneity emerges in response to therapy in preclinical models (in vitro and in vivo) (II) investigate correlations between patient molecular profiling, measures of heterogeneity in -omics data, and treatment outcome.
The project will leverage the platform of patient-derived models that we are generating in the lab as well as patients' biopsies that are longitudinally collected in our investigator-initiated clinical studies.
Job description:
Lead the design and conduction of experiments investigating mechanisms of response/resistance to therapy.
Contribute to setting up experimental pipelines to interrogate response/resistance mechanisms in patient-derived models.
Engage in training of predoctoral and doctoral students and assist Senior investigators with the supervision/management of patient-derived models' platforms.
Manuscript preparation, seminar/conference presentations, support to grant writing.
Requirements:
PhD in molecular biology, cell biology, biomedicine, medical engineering or similar. Ideally, at least 1 first-author publication would be expected.
Prior experience working with laboratory mouse models is mandatory and knowledge in tumour biology will be highly valued. Candidates with previous experience in Prostate cancer research will be prioritised.
Laboratory experience, including in molecular biology, Omics methods, 3D cell culture, IF/IHC, functional genomics (CRISPR/Cas9) and flow cytometry will be positively considered.
Pro-active attitude, ability to work independently and in a team environment, analytical and critical thinking.
Able to communicate fluently in English, even if it is not his/her first language.
Additional information:
Salary will be estimated according to profile and experience.
Funding is secured for at least 2 years.
Start date: April/May 2022 (flexible).
Application:
Potential candidates should submit a curriculum vitae, letter of intent, and at least one reference using the form below or via email to selecciorrhh@vhio.net, including the reference "Ref. 09-2022" in the subject line of your email.
Pre-selection will be based on relevant work experience and motivation letter. Short-list candidates will be interviewed and expected to give a presentation on their PhD work and research interests.
For informal enquires about this position, you can contact jmateo@vhio.net (Joaquin Mateo, MD PhD) and nherranz@vhio.net (Nicolas Herranz, PhD).
About VHIO:
Under the leadership of Josep Tabernero, the Vall d'Hebron Institute of Oncology (VHIO), has established itself as a comprehensive cancer center of proven excellence internationally. It is also thanks to VHIO's optimal organizational structure based on a purely multidisciplinary and translational model that VHIO talents continue to anticipate and tackle the many unresolved questions in combatting this multifaceted and heterogeneous disease.
Located within the Vall d'Hebron Barcelona Hospital Campus, our researchers closely collaborate and interact with Vall d'Hebron physician-scientists. Translational science and clinical research are therefore tightly connected which promotes superb interaction and teamwork which, in turn, accelerates the bench-bedside-bed cycle of knowledge. This privileged environment affords VHIO direct access to patients as well as the entire spectrum of oncology professionals who care for them, and a second-to-none appreciation of how cancer science can translate into more powerful, targeted treatments and better practice for the care of patients.
VHIO's pioneering model and programs, coupled with its belief in combining strengths through cross-border collaborations, continue to spur advances in reversing cancer resistance, halting metastatic spread, and more effectively treating even the most undruggable tumor types.
VHIO's translation toward precision oncology: https://www.vhio.net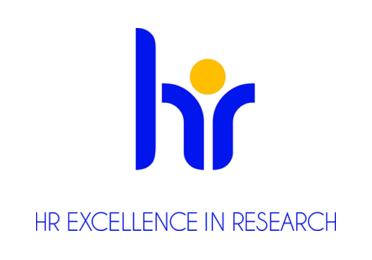 Vall d'Hebron Institute Oncology (VHIO) endorses the Requirements and Principles of the European Charter for Researchers, the Code of Conduct for the Recruitment of Researchers promoted by the European Commission and follows Equal Opportunities policies.
On 10th April 2018 VHIO was awarded the "HR Excellence in Research" logo. Our Institute was consequently granted permission to use the HR Excellence in Research Award logo as demonstration of its stimulating and favourable work environment in line with the Charter & Code.