El Vall d´Hebron Institut d'Oncologia (VHIO) busca un  "Clinical Trials Quality Manager"
Referencia: Ref. 22-2022
Data límit per a enviar la candidatura: 05/09/2022
Nombre de vacants: 1
Descripció:
Les principals responsabilitats d'aquesta posició seran:
Participar en la creació, revisió, actualització i formació dels PNTs (procediments Normalitzats de Treball) d'assaig clínic
Donar suport en l'organització, execució i seguiment de les auditories i inspeccions
Recopilar i analitzar dades de qualitat
Realitzar auditories i controls de qualitat interns, així com altres activitats de garantia de qualitat requerides.
Analitzar dades i procediments per a identificar possibles àrees de millora
Interpretació i implementació dels estàndards de qualitat
Assegurar el compliment de la normativa vigent relativa a EC i requeriments dels protocols, i oferir assessorament al personal implicat en assaigs clínics
Reportar, gestionar I fer seguiment de les desviacions, I no conformitats així com l'elaboració I implementació de les accions preventives I correctives (CAPA)
Monitoritzar I realitzar avaluació de riscs en les activitats referents als assaigs clínics
Preparar I realitzar formacions per al personal que participa en assaigs clínics a VHIO
Requeriments:  
El/la candidat/a ha de complir els següents requeriments:
Preferiblement Formació Universitària en l'àmbit de ciencies de la salut
Experiència en el maneig d'activitats de qualitat , coneixement de la normativa I regulació ; així com domini de les Bones Pràctiques Clíniques
Experiència en auditories I inspeccions, controls de qualitat I implementació d'accions correctives I preventives.
Domini d'Excel, Word, Power Point i altres eines de gestió de dades
Nivell alt, tant parlat com escrit, d'anglès
El/la candidat/a ha de tenir una alta capacitat de comunicació I de treball en equip.
Es valorarà experiència previa en investigació clínica i coneixements onco-hematològics
Application
Enviar CV indicant el número de referencia de l'oferta a selecciorrhh@vhio.net, indicant la referència "Ref. 22-2022" en l'assumpte del correu.
About VHIO:
Sota el lideratge de Josep Tabernero, l'Institut d'Oncologia Vall d´Hebron (VHIO), s'ha establert com un centre integral de càncer de provada excel·lència a nivell internacional.
També és gràcies a l'estructura organitzativa òptima de VHIO basada en un model purament multidisciplinari i traslacional que els talents de VHIO continuen anticipant i abordant les moltes preguntes sense resoldre per combatre aquesta malaltia mutifacètica i heterogènia.
Situats dins del Campus de l'Hospital Vall d'Hebron de Barcelona, els nostres investigadors col·laboren estretament i interactuen amb els mitjans i científics de la Vall d'Hebron. La ciència traslacional i la investigació clínica, per tant, estan estretament connectades, el que promou una excel·lent interacció i treball en equip que, al seu torn, accelera el cicle de coneixement "bench-bedside-bed". Aquest entorn privilegiat permet l'accés directe de VHIO als pacients, així com tot l'espectre de professionals d'oncologia que els atenen, i una apreciació insuperable de com la ciència del càncer pot traduir-se en tractaments més potents i específics i una millor practica per la cura dels pacients.
El model i els programes pioners de VHIO, juntament amb la seva creença en combinar fortaleses a través de col·laboracions transfrontereres, continuen impulsant els avenços per revertir la resistència al càncer, aturar la disseminació metastàtica i tractar de manera més efectiva fins i tot els tipus de tumors intocables.
VHIO's translation toward precision oncology: https://www.vhio.net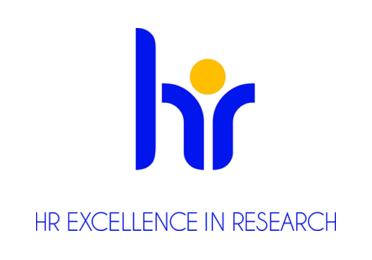 Vall d'Hebron Institute Oncology (VHIO) endorses the Requirements and Principles of the European Charter for Researchers, the Code of Conduct for the Recruitment of Researchers promoted by the European Commission and follows Equal Opportunities policies.
On 10th April 2018 VHIO was awarded the "HR Excellence in Research" logo. Our Institute was consequently granted permission to use the HR Excellence in Research Award logo as demonstration of its stimulating and favourable work environment in line with the Charter & Code.