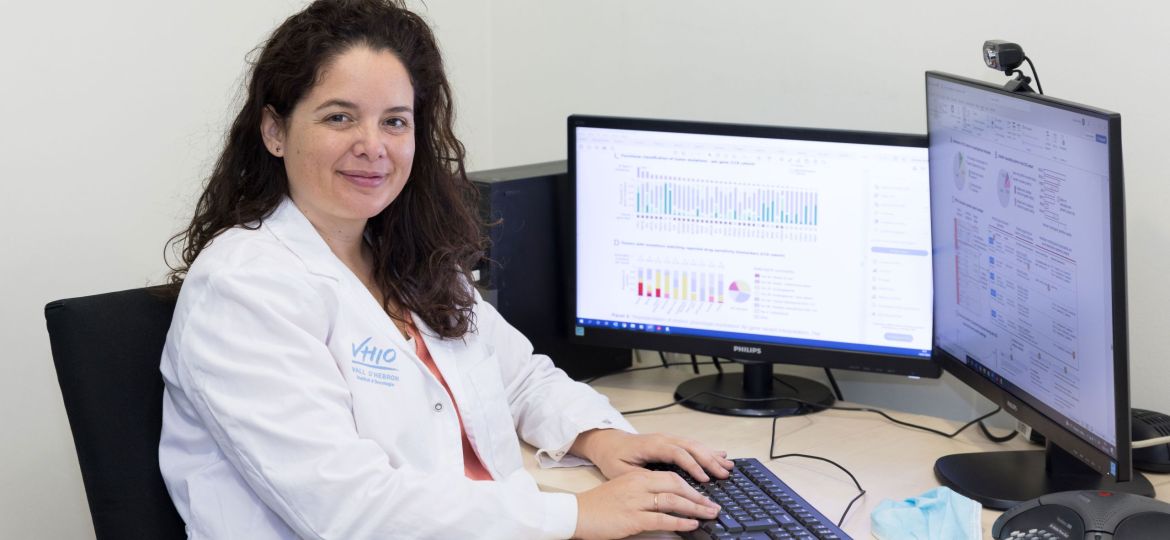 Now published in ESMO Perspectives digital magazine, the latest edition of On Target – Colorectal Cancer: guided by the gut? – centers on the implication of the gut microbiome in colorectal cancer.
On Target's author, Elena Garralda, Director of our Research Unit for Molecular Therapy of Cancer (UITM) – CaixaResearch, and Principal Investigator of our Early Clinical Drug Development Group, briefly highlights a few recent studies that point to the microbiome as a modulator of tumor growth and metastasis as well as a potential mediator of response to anti-cancer therapies.
She then goes on to discuss the possible association between bacteria in the microbiome and the rising rates of CRC in younger populations. Specifically, she draws on a study that was selected to outing during this year's 2022 ASCO Annual Meeting, results of which suggest that interactions between diet and the microbiome may potentially mediate the development of CRC cancer cells and increased risk in younger patient populations.
In her wrap-up of her latest column, Elena highlights next steps toward manipulating gut microbiota cross-talk in oncology, noting that there is still a long road to travel.
To read this ESMO Perspectives On Target  and access Elena Garralda's past editions please click here.